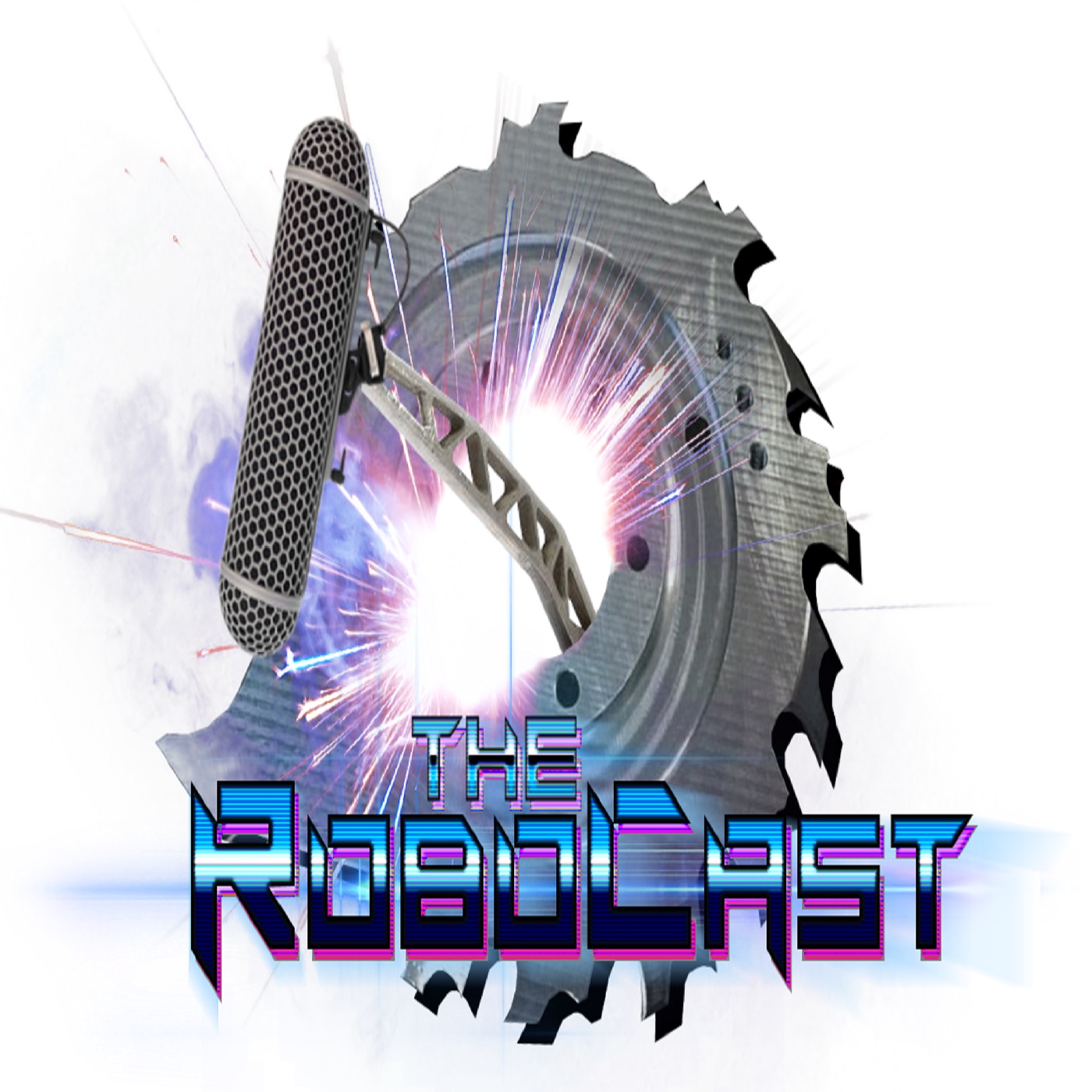 Episode Title: Blast from the Past.
In this podcast, I am joined as ever by Anderson9132, the Robot Wars Guru and Steve, The AmericanKilljoy as we discuss the Robot Wars: First World Championship Special!
Be sure to check us out on iTunes and Spotify too! Simply search "The RoboCast" on either of those platforms, and listen to us on the go!
Let us know what your thoughts of the final episode of Bugglebots in the comments below, we'd love to hear your thoughts! Also, let us know what episode of the classic series to review next time!
Time Stamps:
00:00 – Introduction
04:51 – Diotior vs Depoppesaurus Rex
12:23 – Prometheus vs Weld-Dor
16:54 – All Torque vs Razer
21:40 – Mortis vs Terror Australis
24:43 – Behemoth vs Technolease
28:03 – 101 vs Panic Attack
32:40 – Chaos 2 vs Killerhurtz
38:45 – Cerberus vs Mauler?
41:22 – Quarter Finals
57:24 – Semi Finals
1:03:44 – Grand Final
Outro Also, a HUGE shoutout to my friend Leo, who designed my fantastic new channel icon and podcast logo! Check him out here:
https://www.youtube.com/user/Lainbowie
My Pages:
https:/twitter.com/SamElliott64
https://therobocast.podbean.com/
https://twitter.com/FlamingoRobot
https://www.facebook.com/FlamingoRobot/
Steve's Page:
https://twitter.com/AKJofficial
https://www.youtube.com/user/AmericanKilljoy
Anderson's Page:
https://www.youtube.com/user/A9132robotwars